Security and Investigative Solutions
Our clients count on us every day to provide professional, thorough and complete security services. Meet the team that makes it happen.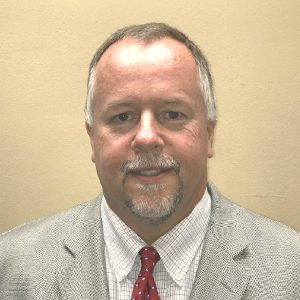 Craig Hoschouer, CPP, CFE
Craig Hoschouer is the President of Safety & Security Solutions, Inc. (dba PLE Group) and has been with PLE Group and the predecessor company, Professional Law Enforcement, Inc., since October 1996. Previously, Mr. Hoschouer held the positions of Executive Vice President, Vice President of Operations, and Marketing Director.
Mr. Hoschouer's responsibilities include the oversight of the company's four primary business units: Crisis Management Services, Special Investigations, School Security Services and the Technical Services. Additionally, he conducts or manages most financial investigations, and provides on-sight management and oversight of many of PLE's physical security assessments as well as strike security projects.
Craig's Bio
In 1998, Mr. Hoschouer developed PLE Group's School Security Program to help schools comply with the School Safety Plan requirements as outlined in the Ohio Revised Code, section 3313.536. PLE continues to improve the School Safety and Security related products and services under his expertise and guidance.
Prior to joining PLE Group, he was Vice President of Commercial Banking for a large regional bank holding company. In this capacity, Mr. Hoschouer managed a large commercial loan portfolio, developed new banking relationships, and performing detailed financial analysis to determine the credit worthiness of borrowers. Mr. Hoschouer had 15 years of banking experience prior to joining PLE Group.
Mr. Hoschouer earned a master's degree in business administration from the University of Dayton in August 1996. He successfully completed the 475-hour Ohio Peace Officer Basic Training Academy, the Basic and Advanced Reid Interview and Interrogation Courses, as well as the beginning and advanced Scientific Content Analysis courses offered through LSI-Scan. He has earned the Certified Protection Professional (CPP) designation from the American Society for Industrial Security in 2007 and the Certified Fraud Examiner (CFE) designation through the Association of Certified Fraud Examiners in 2010.
Mr. Hoschouer serves on the Loan and Investment Committee CityWide Development since 1995 and has previously served on several other local area non-profit boards. Mr. Hoschouer is also Scoutmaster for a local Boy Scout Troop in which his sons participate.
Keith Warren, Vice President of PLE Group, is responsible for the day-to-day operations of the company's School Security, Special Investigations, and Executive Protection business units. Specifically, Mr. Warren manages client relationships for those needing school security assessment and/or crisis management plan development. He typically conducts these assessments himself and directly manages other PLE employees in conducting the assessments when he does not personally complete them. Additionally, he works closely with clients to ensure PLE Group's investigative services (e.g., corporate undercover investigations, fraud investigations, and surveillances) are tailored to meet the clients' needs. He personally provides executive protective services as needed for clients.
Keith's Bio
Prior to joining PLE Group in 2006, Mr. Warren served on active duty with the United States Air Force for 21 years, 17 of which he was a Special Agent with the Air Force Office of Special Investigations. During his career as a federal agent, Keith conducted and supervised felony criminal, fraud, and counterintelligence investigations. Additionally, he researched, developed, and presented anti-terrorism awareness training for thousands of individuals traveling to high-risk countries. He also augmented Air Force security assessment teams, identifying potential vulnerabilities and proposing recommendations to mitigate potential threats.
In addition to his many years of investigative experience, Keith has worked extensively in Executive Protection (EP). From 2003 through 2007, he served as the personal EP officer to two senior US Air Force (4-star) Generals. As Commanders of the Air Force Materiel Command, these generals were in charge of 10 major US Air Force bases with over 78,000 personnel. In 1999, Keith served as the personal EP officer for the Joint Chief of Staff of the Greek military during a formal visit to Washington, DC for a North Atlantic Treaty Organization conference. In 2004, he was the detail leader of an EP team providing security to a former US Ambassador in Baghdad and other parts of Iraq.  In 2005, he was individually selected to serve as the personal EP officer for the Italian Under-Secretary of Defense during an international conference in Washington, DC. He has assisted on countless other EP details, including the Secretary of the US Air Force, the US Secretary of Defense, the South African Minister of Defense, and the Minister of Defense for the former Czechoslovakia.
He is a graduate of Mount Olive College, receiving a Bachelors of Science degree in Criminal Justice. His military decorations include the US Air Force Meritorious Service Medal, the Air Force Commendation Medal (7 citations), the Joint Service Achievement Medal, the Air Force Achievement Medal (3 citations), the US Army Achievement Medal, the National Defense Service Medal (with 1 citation), the Iraq Campaign Medal, and the Global War on Terrorism Expeditionary Medal.  In 1988, while assigned to Maxwell Air Force Base, Alabama, Keith was chosen as the Airman of the Year (junior enlisted category) from among several hundred of his peers.

Ron Flowers, CPP, ARM, CCEP
Ronald Flowers is a Regional Vice President with Safety & Security Solutions, Inc. (dba PLE Group).  He joined PLE Group in May of 2017.
Mr. Flowers' responsibilities include investigations, threat assessments, physical security, contingency planning and management, general safety, emergency planning and compliance.
Ron's Bio
Prior to joining PLE Group, Mr. Flowers was employed for 17 years by MasterBrand Cabinets, Inc., Jasper, IN. where he was responsible for enterprise-wide security, risk management, environmental, safety, emergency planning and corporate compliance functions.  He retired on March 31 as a Senior Vice President.  He is a retired law enforcement officer and has over 12 years risk management, security, and safety experience with several private sector organizations in the insurance and communications industries.
Mr. Flowers earned a bachelor's degree in management from Lebanon Valley College (1982) and an associate's degree in police administration/criminal justice from Harrisburg Area Community College (1974).  He has earned the Certified Protection Professional (CPP) designation from the American Society for Industrial Security International (ASIS), the Associate in Risk Management (ARM) designation from the Insurance Institute of America and the Corporate Compliance and Ethics Professional (CCEP) designation from the Society of Corporate Compliance and Ethics.  He is also a graduate from the Northwestern University Traffic Institute (accident reconstruction) and the Commonwealth of Pennsylvania Municipal Police Officers Training Academy.
Mr. Flowers is a recognized public speaker and presenter on leadership, ethics, compliance, security, and risk management topics and has testified in local, state and federal courts as an expert witness.  He has received numerous decorations and awards throughout his career.
Civic service and community involvement includes 35 years in the volunteer fire and EMS services, 20 years paid and volunteer emergency management service and memberships with Fraternal Order of Police, Boy Scouts of America, American Society for Industrial Security International (ASIS), American Society of Safety Professionals (ASSE), Risk Management Society (RIMS), Society of Human Resource Professionals (SHRM) and the Society of Corporate Compliance & Ethics (SCCE).
Since 2004, PLE has been a division of Safety and Security Solutions, LLC. PLE originally commenced operations as Professional Law Enforcement, Inc., in 1981 and was started by the late William L. Taylor, III. At its conception, Professional Law Enforcement's primary mission was to assist local law enforcement agencies in dealing with illegal drug trafficking, primarily through undercover investigations. Within two years, Professional Law Enforcement's undercover investigative services were being utilized not only by law enforcement agencies but also by Fortune 500 clients. As the quality and number of investigations grew throughout the United States, the demand for related services increased.
PLE professionals customize all engagements to meet clients' individual goals and objectives. In addition, PLE professionals are trained to be fully cognizant of each client's legal, labor, and human resource issues and always work closely with company management and when necessary, with law enforcement officials. Due to the highly sensitive nature of the services provided, PLE recognizes the necessity for complete confidentiality and understands the client's need for privacy. PLE is therefore uniquely positioned to provide quality security, investigative, and protection services to a variety of customers throughout the United States & Canada.
Security Services
Border Security Projects
Executive Protection
Strike Security Services
Plant Closing Security
Downsizing Security
High-Risk Employee Terminations
Security Assessments
Investigative Services
Undercover Investigations
Surveillance Services
White Collar Crime Investigations
Non-Compete, Non-Solicitation Agreement Violations
Worker's Compensation Fraud
Personal Injury Fraud
Employee Investigative Interviews
School Security Services
Development of Crisis Management Plans
Performance of Vulnerability Assessments
Administration of on-line Surveys to Staff, Parents, and Students
Help schools become compliant with their state's school security-related laws. For example, in Ohio PLE helps school district's become compliant with the School Safety Plan requirements as outlined in Ohio Revised Code 3313.536
Technical Services Camera Systems
IP and HD Camera's
Digital Video Recorder's & Network Video Recorder's
Pan-Tilt-Zoom Camera's & Fixed Camera's for all Environments
Remote Access
Access Control Systems
Single Door Systems to 1000 plus Door Systems
Systems that can have up to 32,000 users
Locally Manage Hundreds of Locations throughout the United States
Standard 26 bit format that is Non-Proprietary
Integrate with CCTV and Alarm Systems
Alarm Systems
Intrusion Alarm and Fire Alarm Systems
Commercial & Industrial Locations
Wireless & Hard Wired Applications
Alarm Monitoring Services Offered
Single Door Systems to 1000 plus Door Systems
Systems that can have up to 32,000 users
Locally Manage Hundreds of Locations throughout the United States
Standard 26 bit format that is Non-Proprietary
Integrate with CCTV and Alarm Systems
Intercom Systems
Voice only or Video & Voice Intercom Systems
Remotely and Temporarily Unlock Doors
1-100+ Door Systems with up to 1000 Desk Stations
Feel free to contact us about any of our services. We will get back to you as soon as possible.
533 E. Stroop Rd. Kettering, Ohio 45429