Protecting Your Business, Residence and School
Safety and Security Solutions, LLC (dba PLE Group) provides quality security services and security system installations to its clients.
PLE Group's services focus on providing armed and unarmed security security guard services, as well as security system design and installations. Security guard services are provided in the 17 states in which we are licensed. See below for a list of the states that PLE Group is licensed.
Security system services include the installation of:
Commercial and residential alarm systems

IP camera systems

Access control systems

Intercom Systems
PLE Group is committed to superior customer satisfaction – we deliver the service you need, when you need it and where you need it.
PLE Group is your solution source for unarmed and armed security guard services and commercial/residential security systems.
Security Services
PLE 's highly trained agents provide solutions for unique security situations.  Learn More
PLE is based in Dayton, Ohio, and we serve clients nationwide.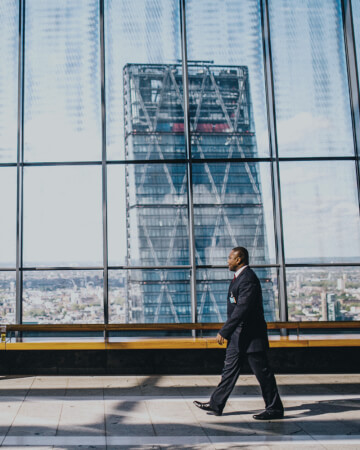 Careers at PLE Group
Join our dynamic team of highly trained professionals. It's easy to apply. We offer full time, part time, and temporary positions.
Feel free to contact us about any of our services. We will get back to you as soon as possible.
533 E. Stroop Rd. Kettering, Ohio 45429
| | | |
| --- | --- | --- |
| State | License Number | Company Name Licensed |
| AL | 367 | PLE Group, LLC. |
| AR | CMPY0003050 | Safety & Security Solutions, LLC. |
| AZ | 1682531 | Safety & Security Solutions, LLC. |
| CA | PPO120872 | Safety and Security Solutions Inc |
| FL | B 3000355 | Safety & Security Solutions, LLC. |
| GA | PSC002184 | Safety & Security Solutions, LLC. |
| IA | PS: 4464; Agency: 1744 | Safety & Security Solutions, LLC. |
| IN | PI21700002-Investigations | Safety & Security Solutions, LLC. |
| IN | SG21400012-Security | Safety & Security Solutions, LLC. |
| LA | 647 | Safety & Security Solutions, LLC. |
| MI | 3801206747 | Safety & Security Solutions, LLC. |
| MN | 2162 | Safety & Security Solutions, LLC. |
| NC | BPN 006960P2 | Safety & Security Solutions, LLC. |
| NM | TPP3318 | Safety & Security Solutions, LLC. |
| OH | 200621001123 | Safety & Security Solutions, LLC. dba PLE Group |
| TN | 13151 | Safety & Security Solutions, LLC. |
| TX | B05228201 | PLE Group, LLC. |
| WV | 71274 | Safety & Security Solutions, LLC. |